French MAS Rifles
MAS 36, Mas 36/51, MAS 49, MAS 49/56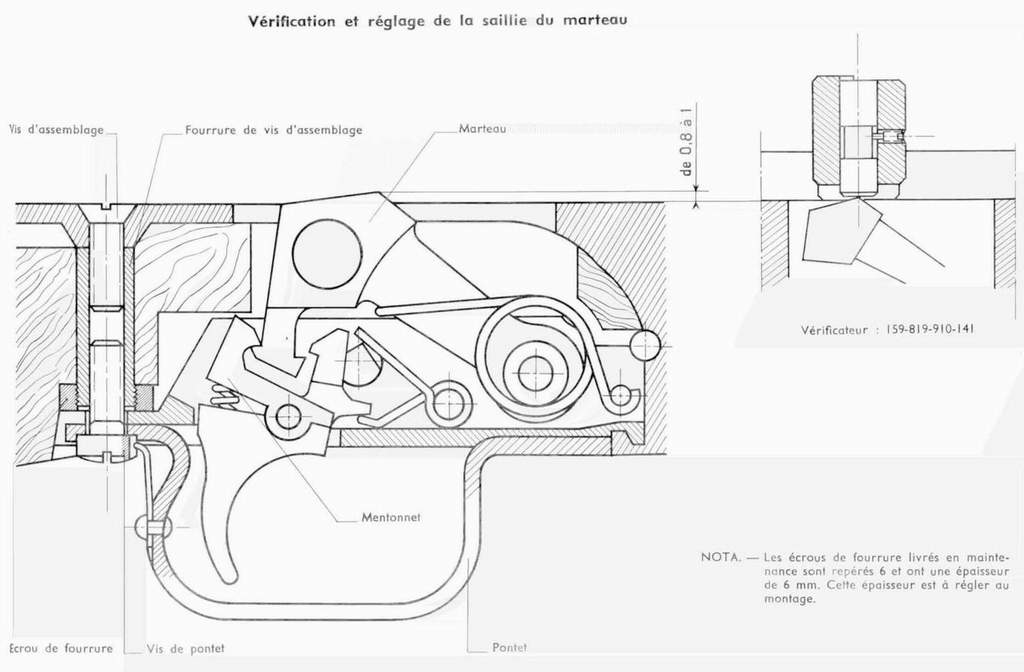 Nice schematic showing the inner workings of the Mas 49 trigger group.

Above Early 1950S Photo of Local Paratroopers with Mas49 Sniper rifle, Operation Camargue, Vietnam

Lebanon, Beirut. Feb, 1958. Rebels with Mas49 Rifles

Above: January, 1953. French Soldiers with Mas rifle on Patrol in Thai Bonh Area of Vietnam.

Picture taken in Laos. 1953.

Morocco French Police searching village near Meknes for Weapons. 1955
---
Click Here: for a translated version of the Mas 49/56 rifle manual.
7.5X55 Mas cartridge load data website by "Ken".
Translated Model 1953 Scope manual.
---
Please Click Here for Texas Trading Post auctions featuring original parts and accessories for FAL Rifles and related military collectibles.
Back to Curios & Relics Home Page
All contents of this Web Page are Copyright (c) 2004 by Texas Trading Post, texastradingpost.com. All rights reserved.
texastradingpost.com (sm)