Mauser "GEHA" shotgun

GEHA shotguns were converted from GEW 98 Mauser rifles after WWI around 1919-1929, maybe later. These were made from surplus Mausers, in an attempt to "jump-start" the German firearms industry under the Versailles military arms restrictions. Shotguns in safe working condition might be safe to shoot if used with light loads only. A lot of metal and wood was removed in the modification to a shotgun. Current shotgun shell pressure specs are as much as two times what they were once loaded to and may not be safe with this shotgun. GEHA shotguns were made in 12, 16 & 20 gauge. In the conversion process the forward locking area of the receiver was removed in order to allow fitting a 12 gauge barrel, leaving the third "safety" lug as the primary locking lug, along with the portion of the bolt handle that fits into the receiver. Guns converted to 16 and 20 gauge had portions of the forward locking lugs remaining (more on the 20 than the 16 gauge) so the actions on these guns are stronger yet than the 12. One potential problem with these guns is the removable bolt head that was fitted to the modified bolt. They are held in place by spring tension - the bolt head can sometimes be ejected with a fired hull, so one should be careful with rapid follow up shots, perhaps limiting the rifle to use as a single shot. On the stock a good bit of material was removed around the magazine area in order to make them function with the rimmed 12 gauge shell, so another reason to consider using light loads only. Pictured is a "Hard Hit Heart" Brand shotgun with the HHH logo. Pictures provided by Stacy Wilson. A beautiful example!
Thanks Stacy!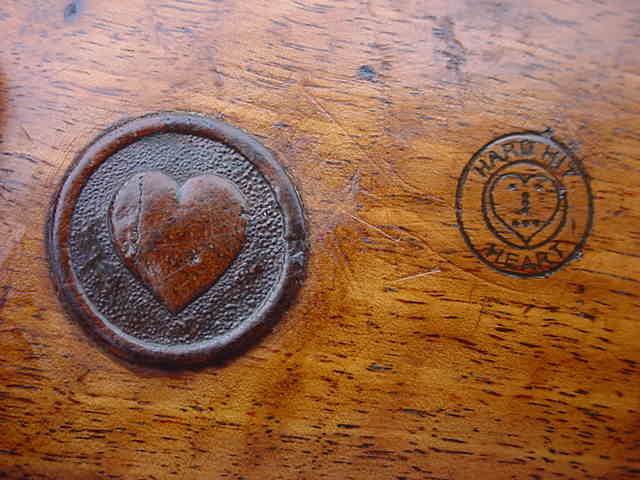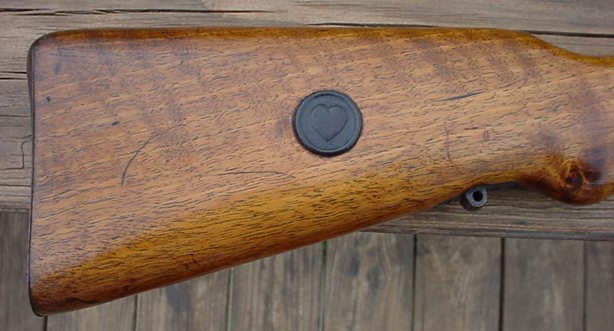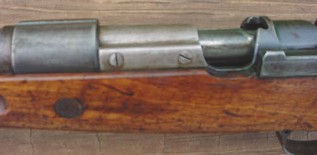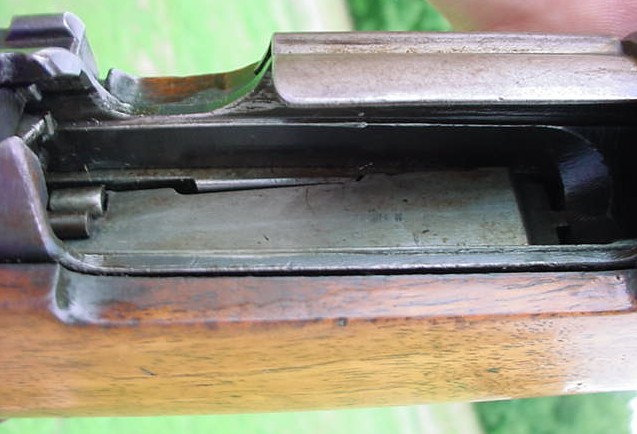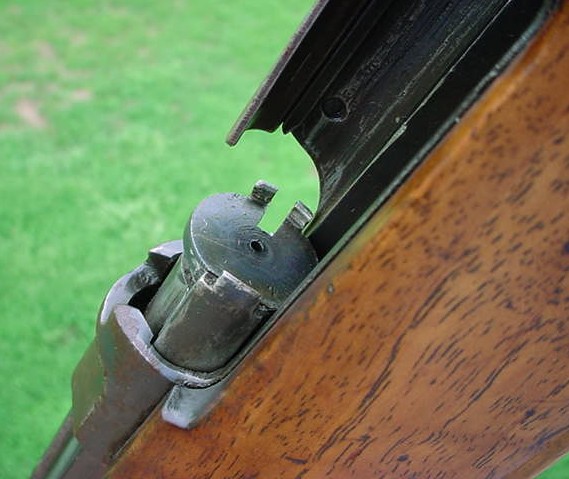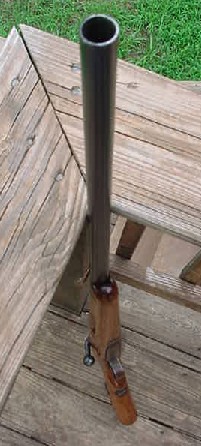 Below is a link to a good American Rifleman article on the web:
Military Rifle to Shotgun Conversions by Pete Dickey
---
Back to Curios & Relics Home Page
All contents of this Web Page are Copyright (c) 2005 by Texas Trading Post, texastradingpost.com. All rights reserved.
texastradingpost.com (sm)